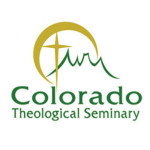 Website
1067 S Hover Rd
Longmont, CO 80501
Degrees Awarded:
M.C.C – Master of Christian Counseling
M.A. – in Clinical Pastoral Counseling
Th.M. – in Christian Counseling
D.C.C. – Doctor of Christian Counseling
Ph.D. – in Clinical Pastoral Counseling
Th.D. – Christian Counseling
Colorado Theological Seminary is located in Wheat Ridge, Colorado. The CTS mission is to offer affordable, accredited, non-denominational Christian degree programs worldwide by distance learning.
Colorado Theological Seminary (CTS) is authorized to operate in the state of Colorado under Colorado's Authorization Act (23-2-101 et seq., C.R.S.). CTS is fully accredited by the accrediting Commission International for Schools, Colleges and Theological Seminaries, as noted in the Library of Congress (Tx1-191-576). ACI serves over 270 schools in over thirty-five states and five countries.
Colorado Theological Seminary is proud to be an Affiliate institution with the Association for Biblical Higher Education (ABHE). The ABHE, formerly the Accrediting Association of Bible Colleges, is a Council for Higher Education Accreditation (CHEA) and US Department of Education recognized accrediting group who serve CTS through their Affiliate Program. Affiliate Institutions are not accredited by the ABHE. CTS is, however, in the process of acquiring this accreditation.
Colorado Theological Seminary is a Certified Academic Institution with the National Christian Counselors Association (NCCA).
CTS has partnered with the National Conservative Christian Church (NCCC) to offer students and graduates a ministerial credentialing, church covering and accountability program.