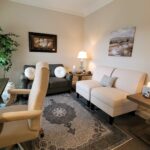 Welcome!
The decision to seek help for yourself, or for a family member, is often a difficult process.  Finding a counselor or life coach that you feel comfortable with is the first step toward an effective pathway to healing and life changes.
Sometimes the process takes only one counseling or coaching session to redirect your pathway.
Sometimes that process takes a few sessions, a few weeks or a few months.  The point is, your pathway to healing is your unique journey.  No two journeys are the same. 
Whatever your needs may be, working with you to develop a healing plan that meets your specific needs is the goal.  Each individual is different, each session protocol should be as well.
Office sessions are available Monday through Friday to fit your busy schedule.
For your convenience, appointments are also available via phone or Zoom (certain restrictions apply for your own safety).
Sessions via Zoom will be accessed through a link sent to your email address one to two days prior to your session times. Little to no technical skills are necessary as every effort is made to make this a simple and accessible option for you to receive counseling, coaching, or training services.
Your privacy in conducting video or phone sessions are your responsibility.
Payment for online sessions is expected prior to your appointment via phone or Zoom.
Please be prepared to share your email address when you book your session.  Invoices will be emailed to you at least 24 hours before your scheduled meeting.
Invoices not paid by 6pm the night before your appointment will not receive a zoom link and you will need to reschedule.
Your confidentiality is your responsibility when holding conversations with Dr. Diane McCollum via phone or Zoom.
Insurance
This ministry does not accept or file any insurance payment, but you may inquire with your health insurance provider about possible reimbursement. No payment/reimbursement from your health insurance provider is guaranteed by Simply Christian Counseling and/or Training Center as the ministry operates as "religious counseling".
For your protection/privacy, you may want to consider that there may be circumstances where it is advisable to pay out of pocket for your counseling.  Insurance companies require disclosure of personal information about you and/or  the nature/circumstances of your counseling appointments and may not be able to protect/guarantee your confidentiality. Also, depending upon your health insurance provider, they may restrict the number of sessions  authorized, even if you and/or your counselor feel you may benefit from further sessions.
Therefore, as a representative of clergy, Dr. Diane McCollum will not:
Make a diagnosis
Write prescriptions
File insurance
Sliding Fee Scales are available on a case by case basis depending upon further evaluation of your needs.  Typically, four to six sessions is what you can expect at the designated session rate discussed in your initial assessment. Should you benefit from further sessions, a financial review of your established rate may be evaluated.  ** you may be asked to fill out a Financial Application to determine monetary assistance from either this ministry, a sponsor, or a donation on your behalf.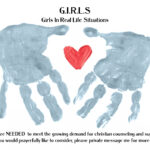 Please be sure to ask your own minister, pastor, or church leader if they would be willing to sponsor, or make a donation to this 501 (c)(3) ministry on your behalf to support your counseling/coaching needs.
There is also a sponsor program available for you:  G.I.R.L.S. (Girls In Real Life Situations) which allows a female or a  married couple (husband/wife) to sponsor you.  In most circumstances, sponsors represented through this program have either walked in your shoes on a journey of their own, or have experienced a similar situation through either a family member or friend's journey to health and wellness.  This is a special sponsorship as it could lead to an opportunity to remain in your life for one year, (or as needed) to support your recovery.
This 501(c)3 non-profit ministry does not seek to turn anyone away due to financial difficulty in meeting the suggested rate for counseling or coaching services.