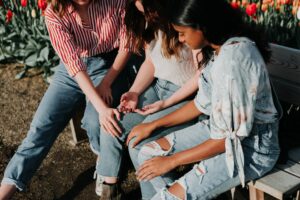 There is no doubt that teens today are living in a high-pressure world.  The day-to-day instability of the world around them leads them into a desperate search for security and significance in a complicated culture.
In their generation, many of them are making poor choices that lead to devastating consequences such as drugs, alcohol, and promiscuous sex all in effort to create some kind of relationship to meet the need "to belong".
  Common reasons teenagers come to counseling are:
Abuse and/or Assault
Abortion recovery and healing
Anger
Anxiety
Bullying
Date assault/abuse/violence
Depression
Drugs and/or alcohol
Communication conflict in relationships
Gender Conflict
Grief
Guilt
Family or Friendship Drama
Loneliness
Managing Social Media/Gaming Time/Influence
Mood disorders and/or diagnosis
Parental Divorce
Parent Conflict
Peer Pressure
Pornography/Sexting/Social Media Pressure for Nude pictures
Pre-marital Sex
Recovery from suicide attempt
Spiritual doubt or questions regarding worldview or faith
Self-Harm
Suicidal Ideation
Unplanned pregnancy
Communication Difficulties with Peers and Parents
Mood Disorders under psychiatric care/meds
Self-Harm & Suicidal Ideation and/or Post attempt recovery
The list is long, yet not exhaustive.  Many other complications impact the lives of thousands of teens such as:
Adoption
Divorce of Parents
Growing up in blended families, some more than one or two times
The loss of a parent to divorce, death or prison is at an all-time high
Crisis and Trauma such as violence, self-harm and suicide are also high
Homes with no father present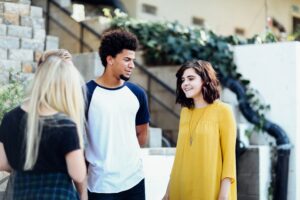 Somewhere in the middle of all that, parents are trying to create some kind of relationship with their child, trying to understand, but failing to do so.  There is HOPE. 
Hope begins with a fresh understanding.  Being intentional with your child, establishing good values and morals into thinking patterns that lead to better outcomes can be done.
You cannot change their past, their feelings, decisions and/or circumstances, but you CAN change the thinking and behavior of your children by intentional, consistent messages of their unique identity and purpose in life beginning with hope.
Walking in partnership with you as a parent is the goal.  Helping you learn how to be a safe place to vent, a secure person that will stay when all else leaves or falls apart, and grasping the concept of forgiveness is key in beginning to dismantle the lies and junk that gets in their ears, eyes, and heart.
Think of your child's brain like a computer hard drive that has a lot of programs and messages downloaded onto it.  Sometimes there is so much junk downloading at the same time that the computer will lock up or shut down.  It's the same with your child.
Another characteristic of your teen's brain being likened to a computer is this: some computer hard drives have programs that do not interact well with one another, or at all. They are not compatible with one another, and it creates confusion in the messages.  Again, lock up or shut down.
Teens today have a lot of "programs" being downloaded into their life that creates internal conflict.  Their brains are not yet capable of downloading that many messages or "viruses" that infect their thinking patterns.  The hard drive is now infected and will not operate the way it was designed to work.  Just like a computer hard drive getting a virus clean up and reboot, your teen's brain is also capable of getting that clean up and reboot that can lead to a renewed sense of hope, of purpose by transforming the message and proper anti-virus defenses.
A renewed sense of hope begins with not adopting or conforming to what the world or the culture sends as truth, but transform, re-work, adapt to the truth of who they are, and how they are designed to become will set them free.
Romans 12:2 (NIV) says, "Do not conform to the pattern of this world, but be transformed by the renewing of your mind. Then you will be able to test and approve what God's will is—his good, pleasing and perfect will."