In some situations, individuals and families find themselves face to face with the growing challenges of crisis, abuse, trauma, addiction and/or homelessness and need a full team of support.
Recovery support, coping tools and skills necessary to meet the demands of rescue and recovery are critical to effectively equip and encourage all who are involved.
Dismantling the toxic and negative patterns of thought and behavior are critical to the recovery process.  Change takes work, patience and hope.
In your lifetime, you will most likely be, or know of someone: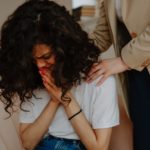 Coming out of crisis or trauma.
In the middle of crisis or trauma.
Or heading directly into crisis or trauma.
Please call 678) 920-2608 for consultation surrounding your specific needs or email: [email protected]
Appointments in the Marietta office will be made with every effort to maintain your confidentiality and safety of your specific needs.  If you are aware of specific "triggers", please make those known when you are scheduling your appointment.  Dr. McCollum will make every effort to minimize the potential "trigger" within the office setting.  Please be aware, many suites are located within this office community making it difficult to guarantee the confidentiality of your arrival and/or departure.