In some situations, individuals and families find themselves face to face with the growing challenges of crisis, abuse, trauma, addiction and/or homelessness and need a full team of support.
Recovery support, coping tools and skills necessary to meet the demands of rescue and recovery are critical to effectively equip and encourage all who are involved.
Dismantling the toxic and negative patterns of thought and behavior are critical to the recovery process.  Change takes work, patience and hope.
In your lifetime, you will most likely be, or know of someone: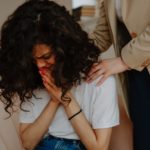 Coming out of a crisis.
In the middle of a crisis.
Or heading directly into a crisis.
Please call 678) 920-2608 for consultation surrounding your specific needs or email: [email protected]
Appointments in the Marietta office will be made with every effort to maintain your confidentiality.
In partnership with Sunrise Ministries, located in Cartersville, GA,  counseling is provided on a limited basis affiliated with the their ministry mission: "To reach the hurting and broken with the love of Jesus.  To offer a tangible path of hope for those exploited in sex trafficking and freedom from the trap of life's addictions caused by a past of severe suffering." 
If you would like more information on the services provided in Cartersville, GA, please call me for more information.
Important Numbers:
Human Trafficking Hotline: 1-888-373-7888 or
Text HELP to: BeFree (233733)
Self-Help Support Line 1-888-DON'TCUT (366-8288)
Domestic Violence Hotline 1-888-799-7233